Sold
Out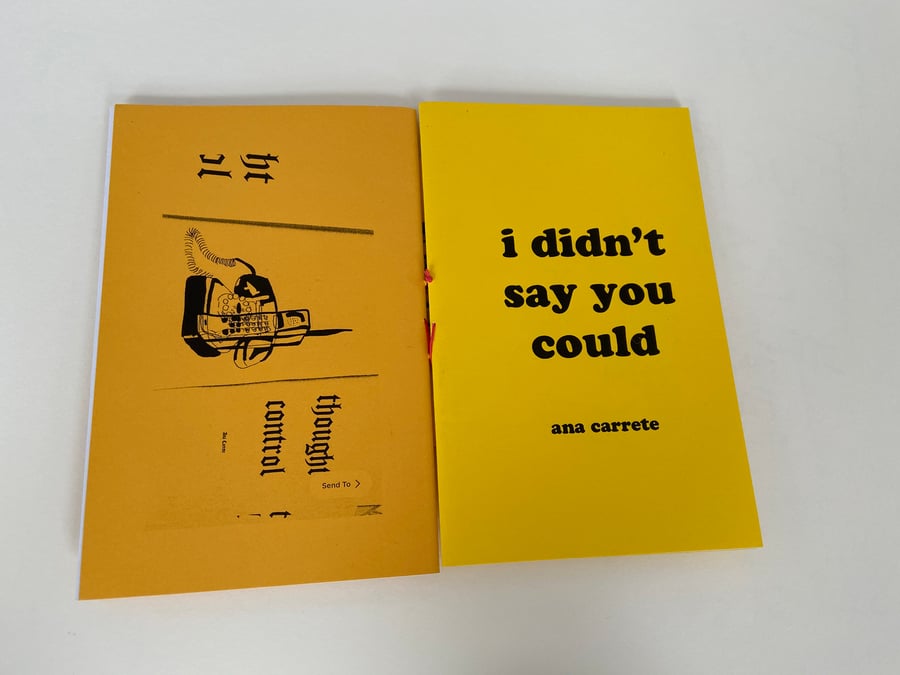 I Didn't Say You Could (2nd print)
$

10.00
✿ Poetry collection.
✿ Includes 30 poems.
✿ Second print.
✿ Edition of 50.
✿ Hand-sewn.
Please allow ➋ weeks for delivery ツ
⫸ Currently shipping to USA only ⫷
❝This collection deals with wanting to stay in control while appearing vulnerable and feeling incapable to be both and feel safe. Wanting to allow yourself to be vulnerable but to be perceived as brave. It's about almost reaching for the thing that is being offered when maybe the thing isn't even there. It's about constantly escaping to find moments of delight. It's also just whatevs you want it to be❞.