Sold
Out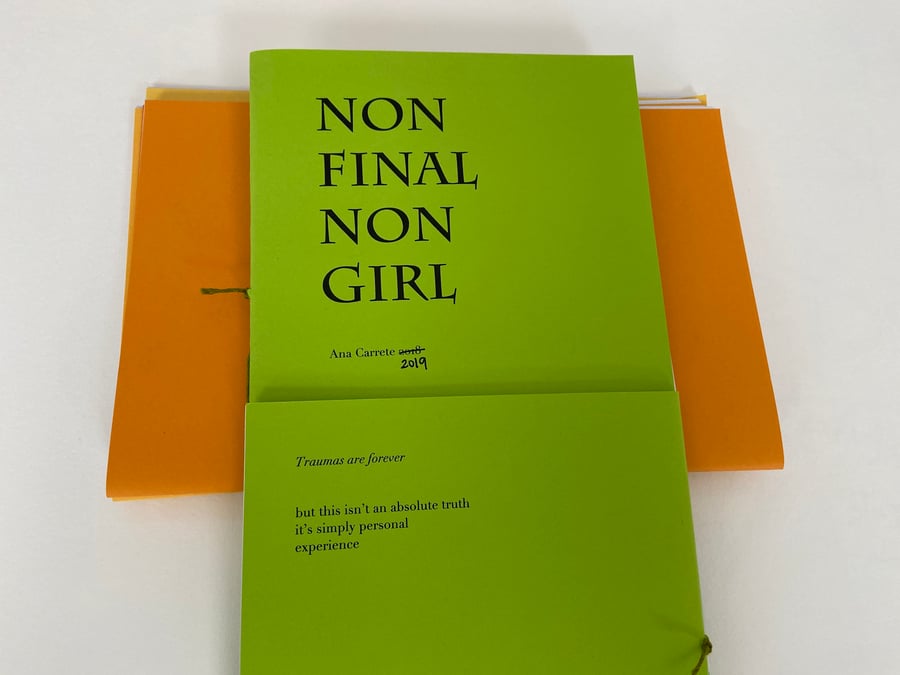 Non-Final Non-Girl
$

10.00
♡ Non-Final Non-Girl:
►100‱ deals with being More Than A Woman—quoting Aaliyah not the BeeGees (the author is a Millennial not a Baby Boomer)—,
►is about being the opposite of what's expected,
►is about failing to see the monster that's right behind you & being judged for running slow.
►is about surviving even when you have an audience judging your mistakes.
►is about being a bloody b✱tch.
— Poetry collection originally published by ❝If a Leaf Falls Press❞.
— Bootleg print made by (Ana C™) ♻.
— Hand sewn.
Please allow 2 weeks for delivery ツ
☞ Currently shipping to USA only ☜